Professional. Dependable. Durable. Hydraulic Design.
Queensland Hydraulics offers an in-house design service for Hydraulic systems provided by an experienced, qualified and RPEQ certified engineering team.
Whether it be a hydraulic system, valve and gate actuation, hydraulic cylinders, or hydraulic manifolds Queensland Hydraulics' concepts and designs remain focussed on quality, safety, and total cost of ownership for clients.
Quality:
On all Hydraulic designs for clients we complete a Finite Element Analysis (FEA) and engineering calculations report that details a cylinder's stress points and confirm its suitability and sustainability to tasks it is undertaking.
Our engineering team is RPEQ certified and operates under our ISO 9001:2015 Quality Management System, as well as works to the following industry standards:
AS 1100.201-1992 Technical Drawing Part 201: Mechanical engineering drawing
AS 1101.1-2007. Drawings: Graphical Symbols for General Engineering – Part 1 Hydraulic & Pneumatic Systems
AS 2671-2002 / ISO 4413:1998. Hydraulic fluid power – General requirements
ISO 10100:2001. Cylinder acceptance testing
AS 3990-1993. Mechanical equipment – Steelwork
Safety:
We aim for and recommend a 4:1 safety rating factor on all of our hydraulic designs. This ensures solutions endure an extended working life with minimal ongoing maintenance. We are also able to design to satisfy specific client safety rating requirements.
Total Cost of Ownership:
An important aspect of our design is our commitment to providing clients with full turnkey solutions that incorporate quality components and materials. Our focus on quality and producing long lasting systems is a key consideration as it allows clients to assess the price of the asset, plus operating costs, to determine the long-term value and true cost of their asset.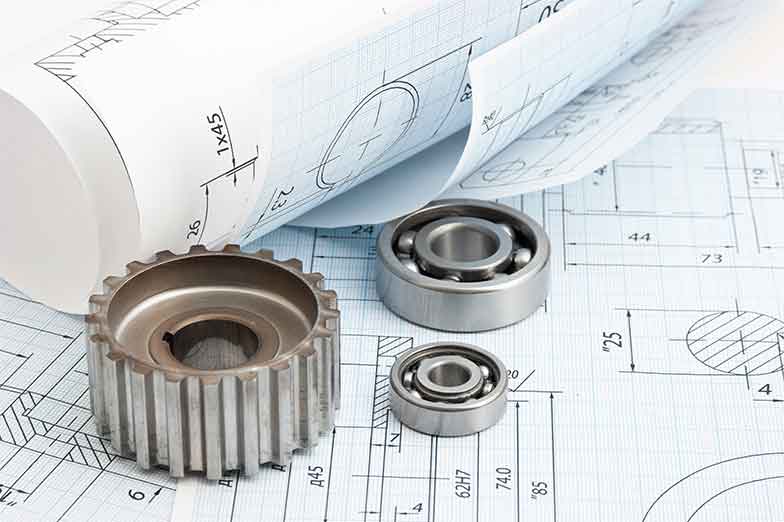 Why choose us?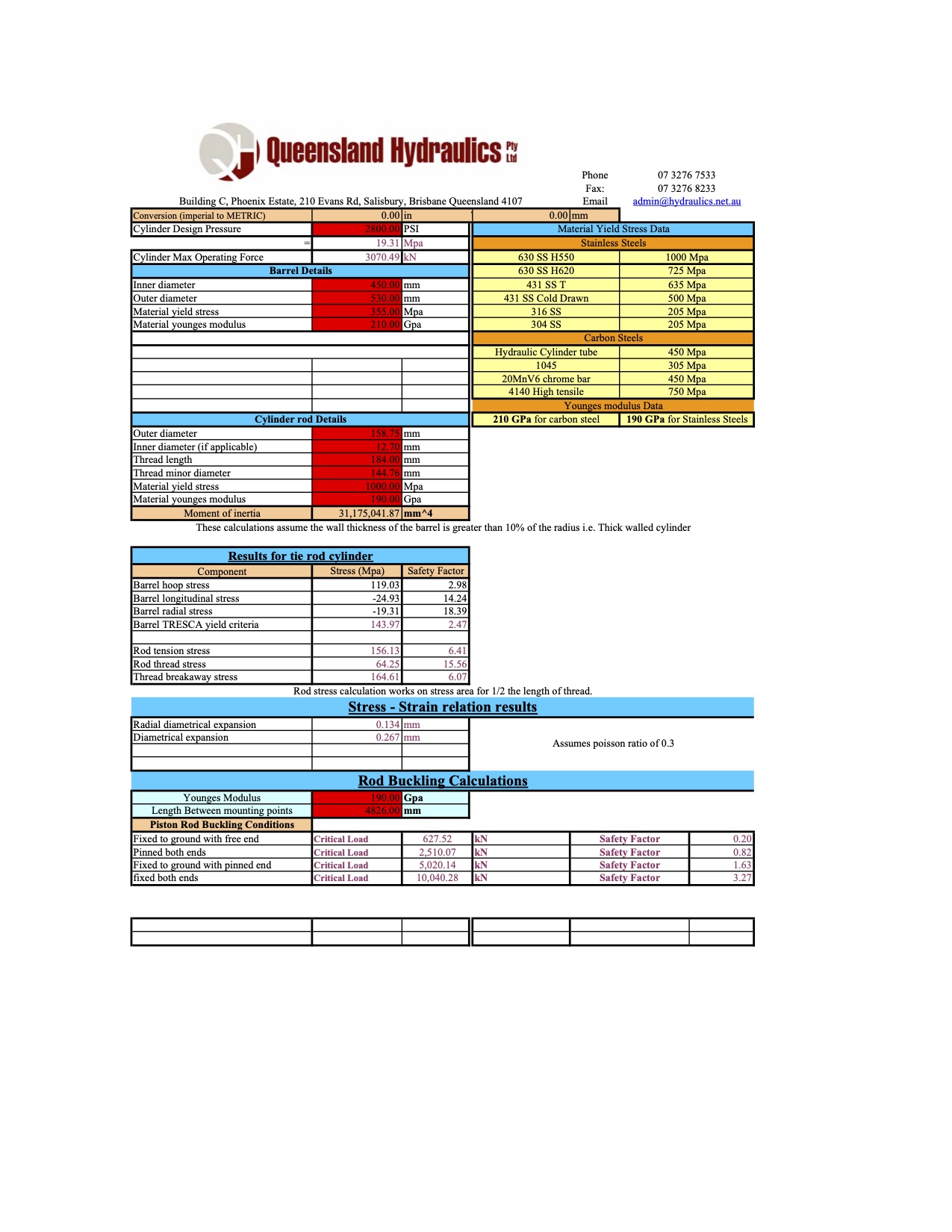 Calculations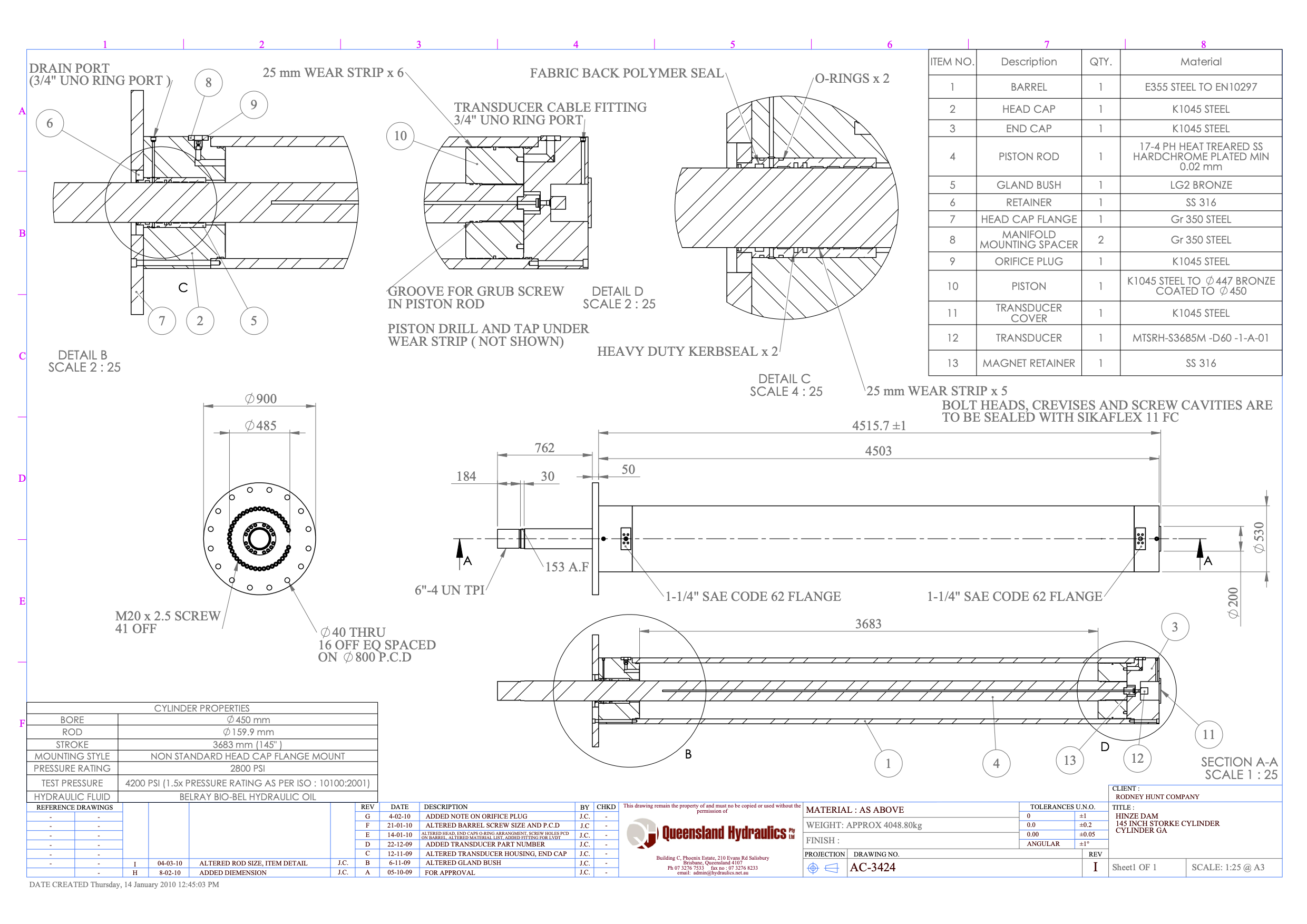 Engineering drawings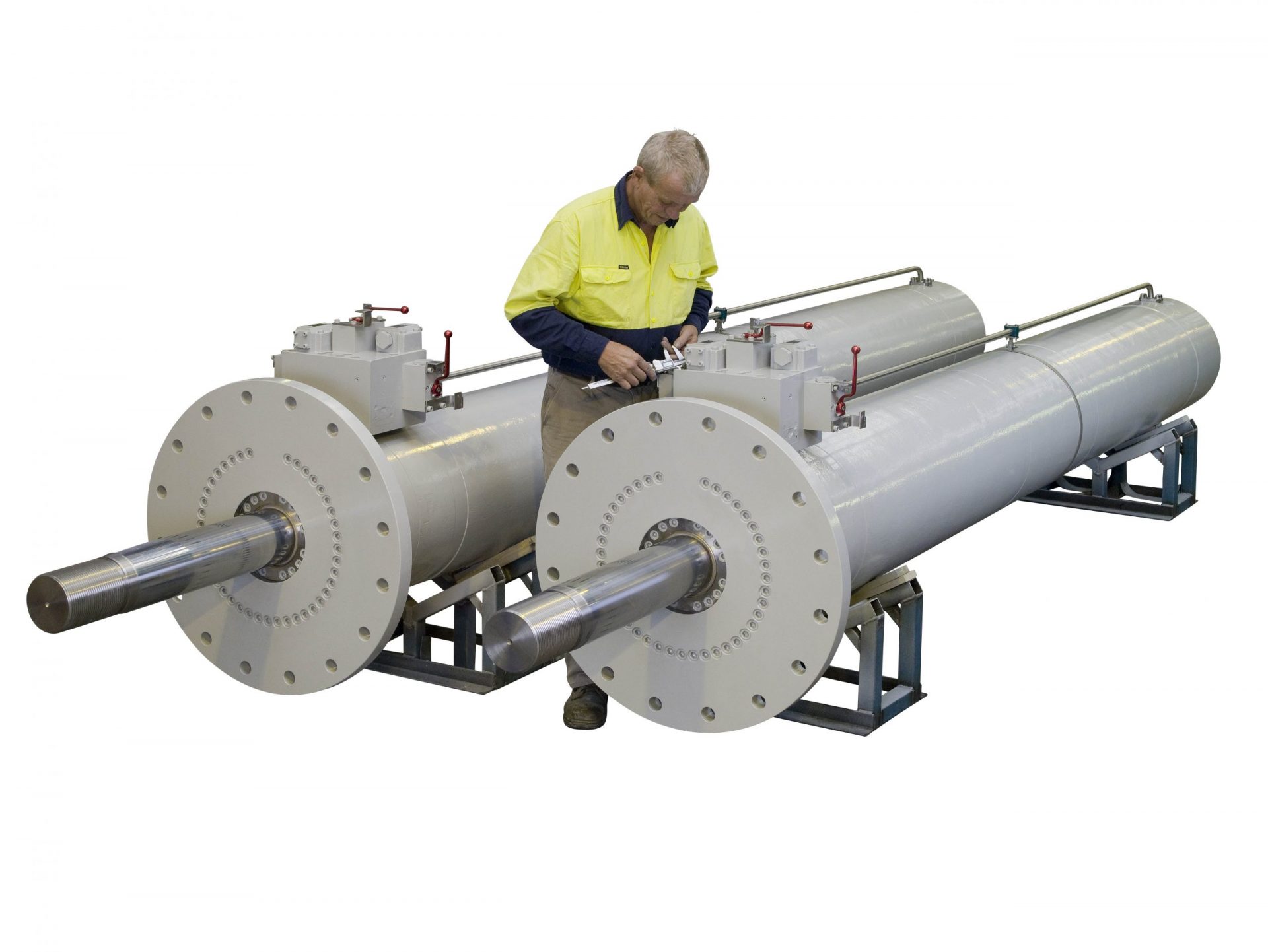 Finished product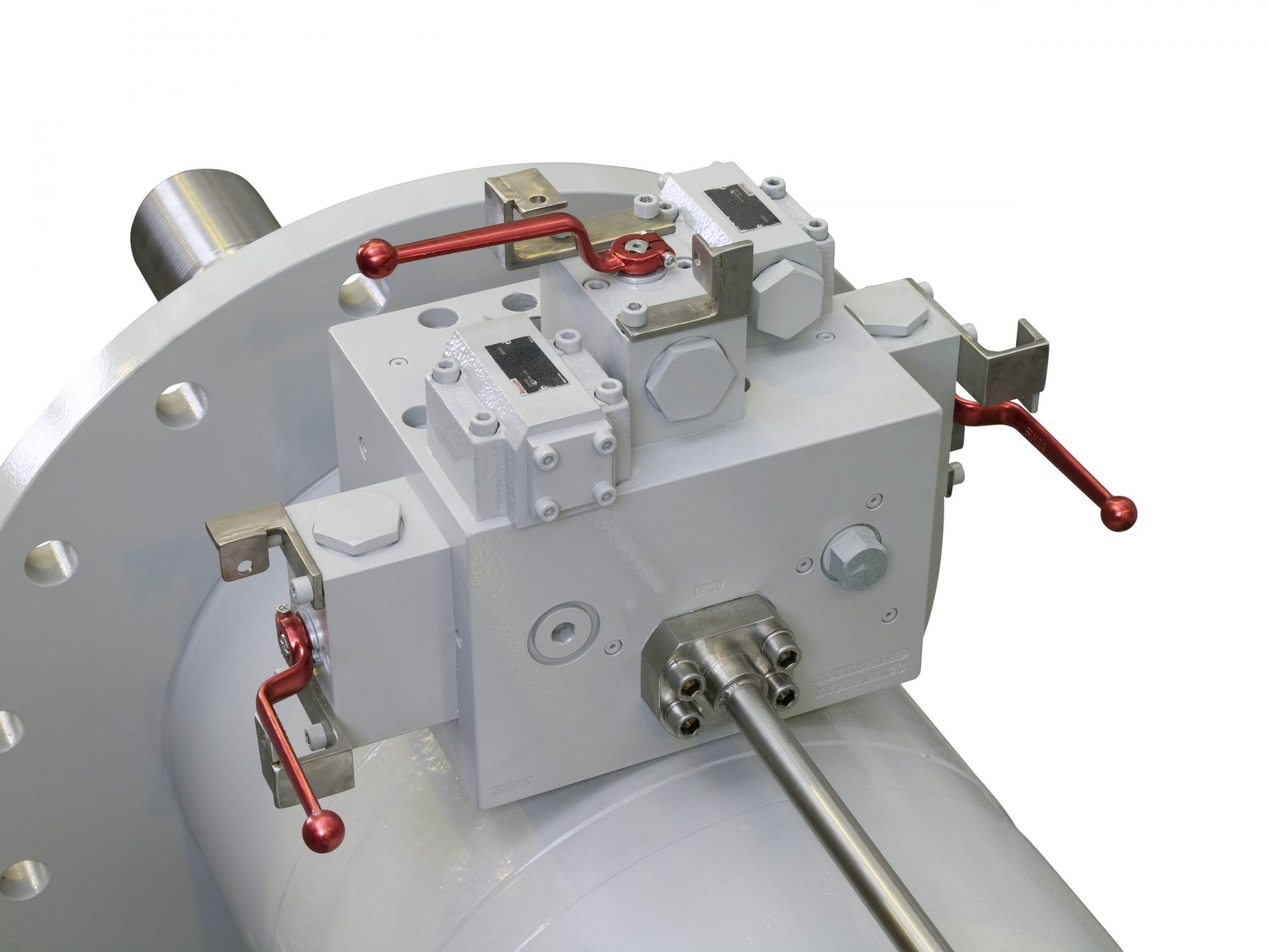 Finished product
Hydro station Intake gate cylinder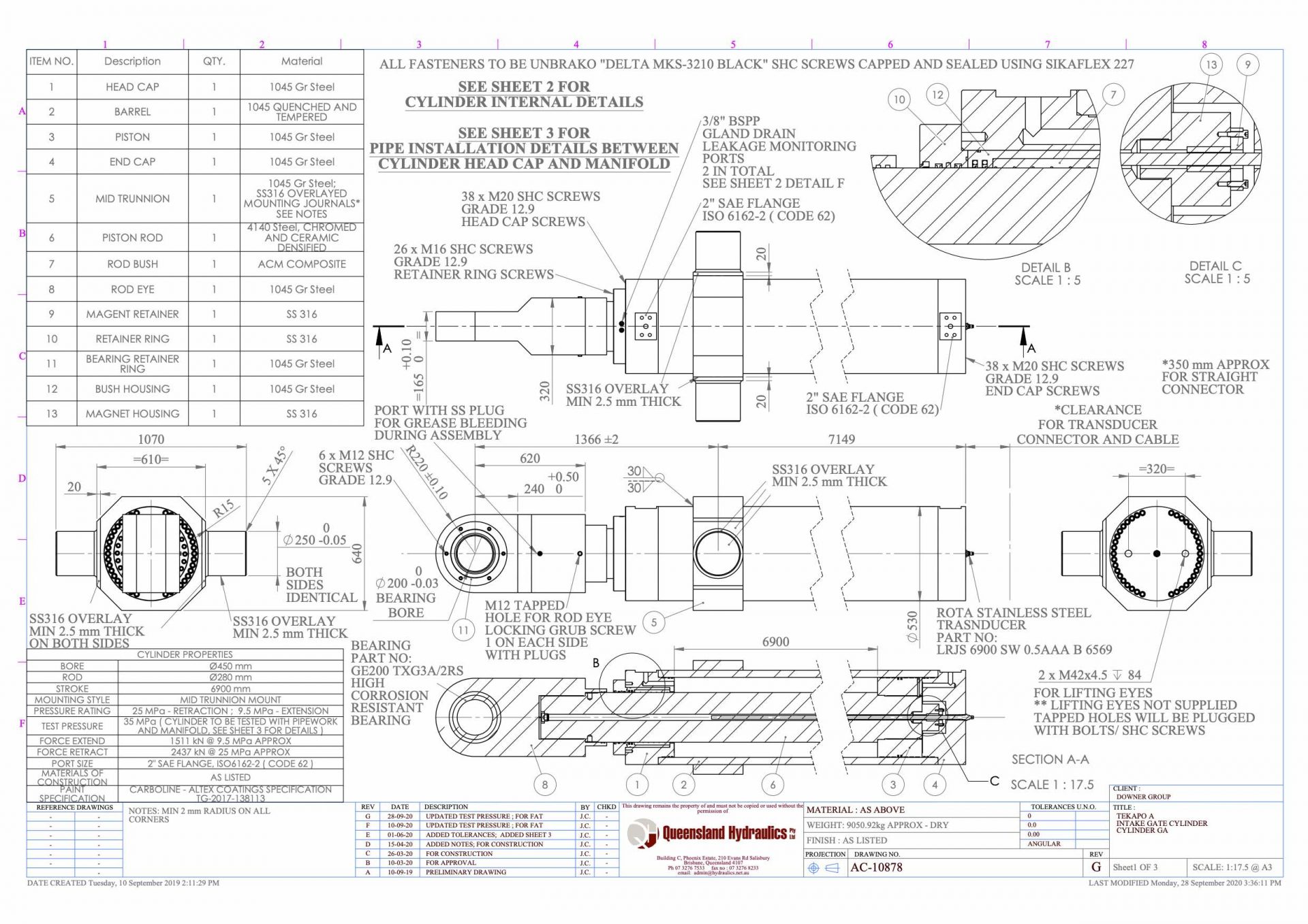 Engineering drawings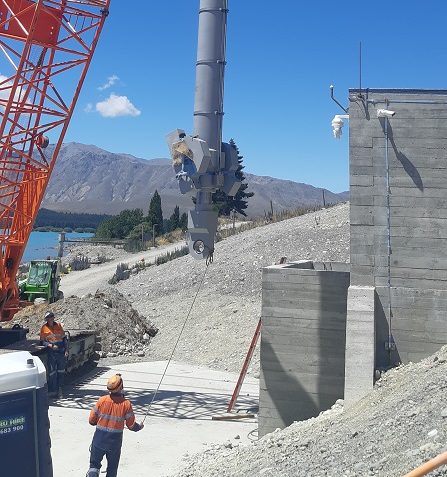 Cylinder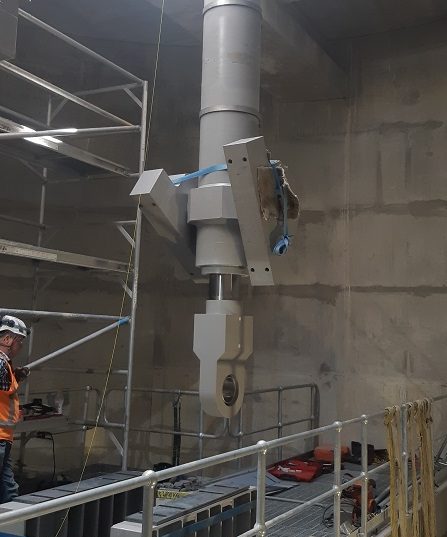 Cylinder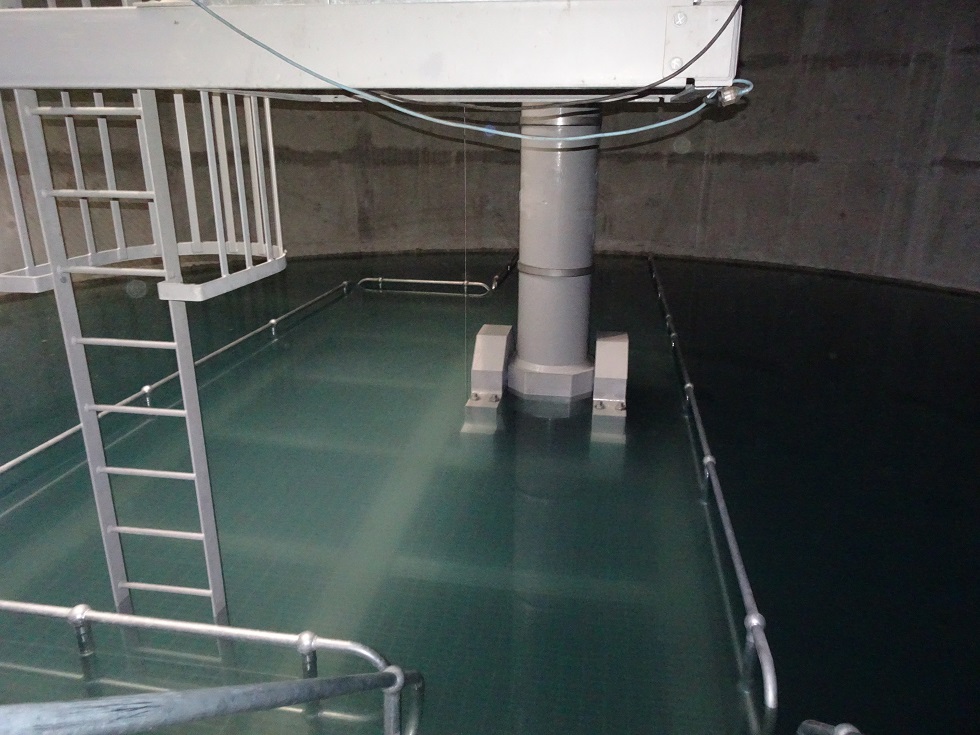 Cylinder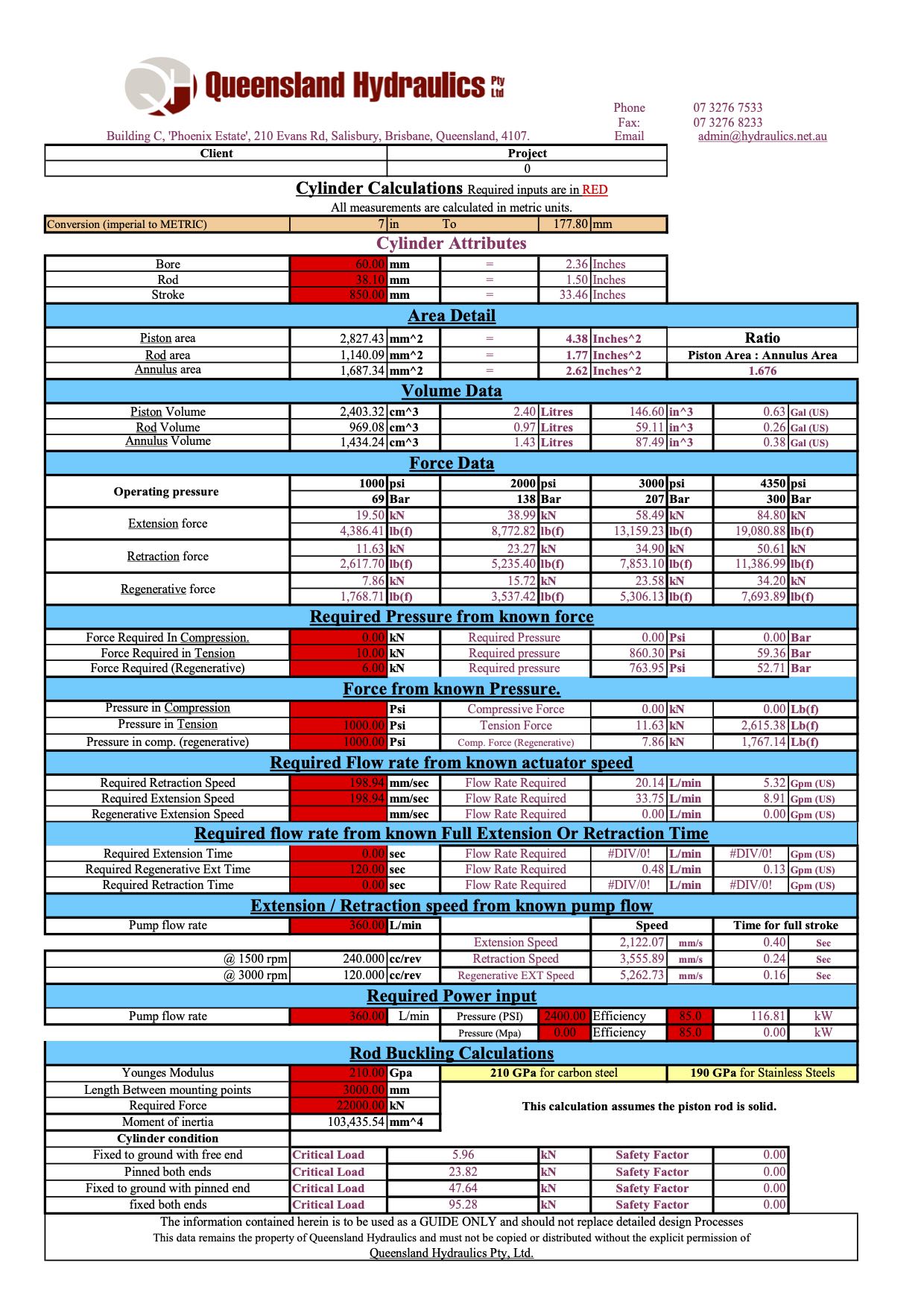 Calculations

Engineering drawings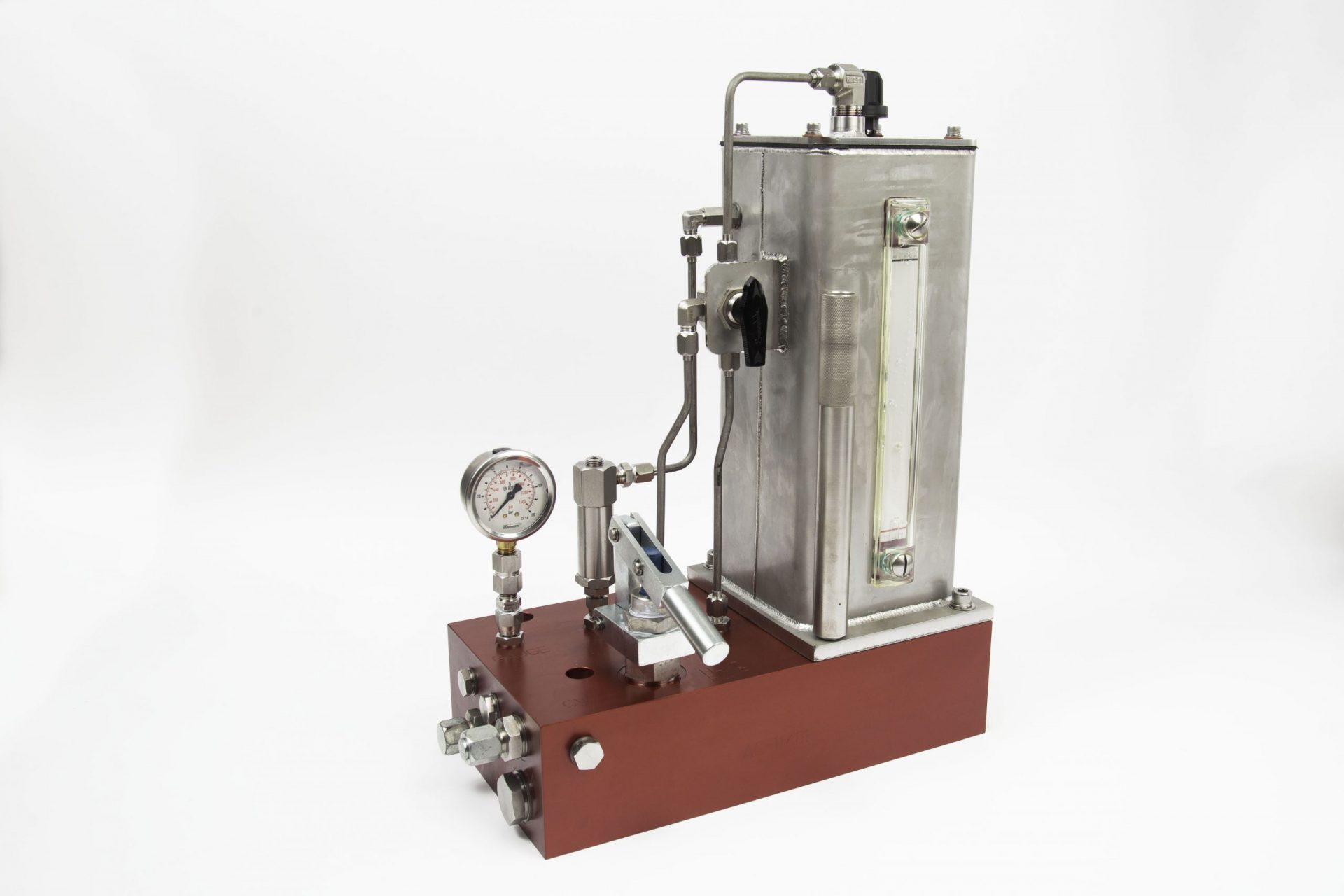 Finished product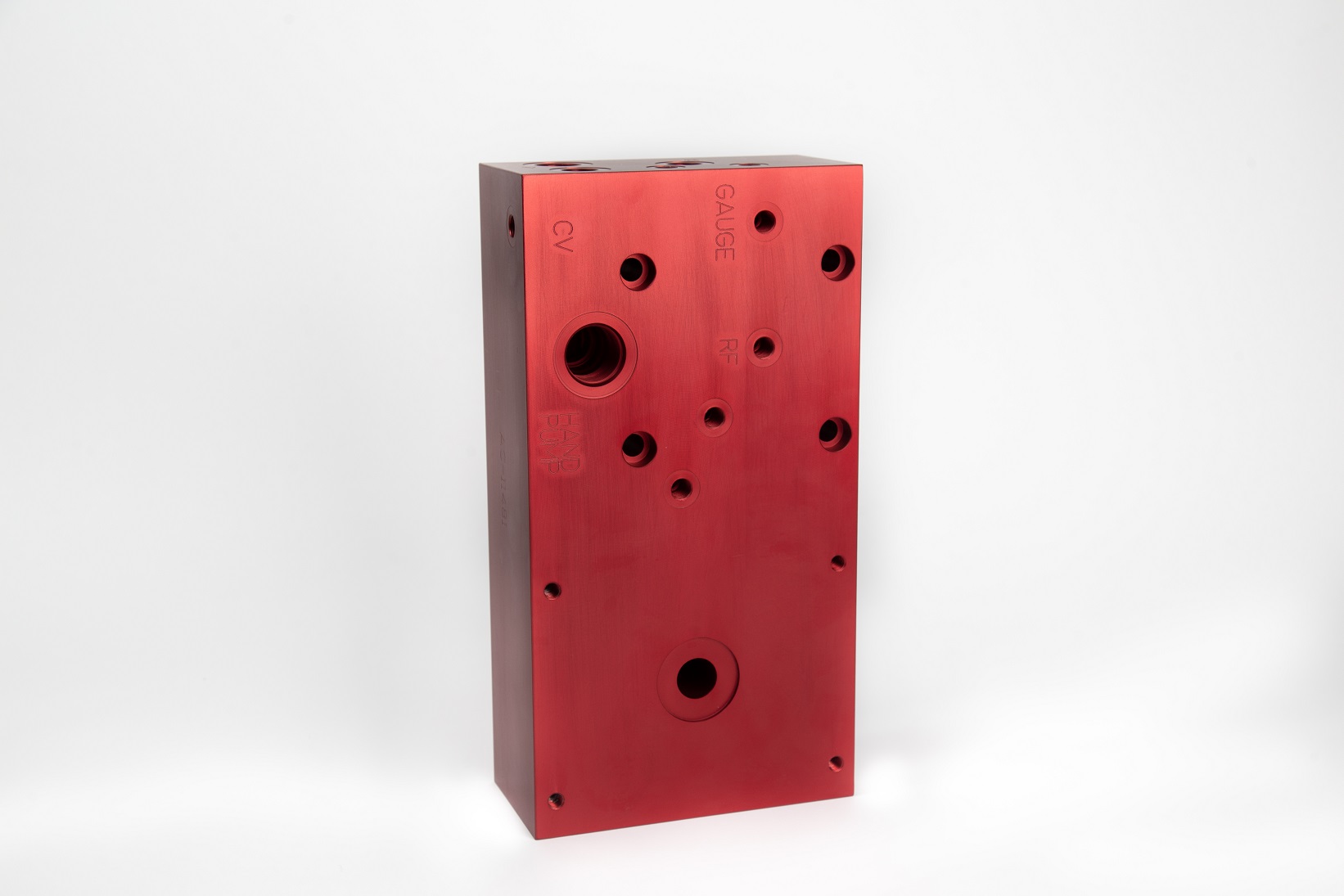 Manifold